Now that October is upon us, there's no more putting off that Halloween shopping.   You don't want to be the lame kid who has to wear a Captain America costume because all the other Avengers are sold out.  Or even worse, you might have to go as the Wicked Witch's purple-faced cousin because Walmart always sells out of green, black, red, and white face paints first.
Come to think of it, why don't we give gifts on Halloween?  It would be so fun to find the creepiest, blackest, most villainous merchandise to leave on each other's desks all month.  Like a bloody pen left by a memo that reads, "Dawna from HR will no longer be taking paperwork.  Please hold all new requests till a replacement is found."  Or a pair of googly eyes on a piece of clear plastic that you can stick on the edge of a monitor.
Or candy.
I know that it's going to be a long ways till everyone joins me on the Season of Pumpkin-giving traditions, but here's a few goodies you can buy and keep to yourself.
Pumpkin lite-up bag from Disney Store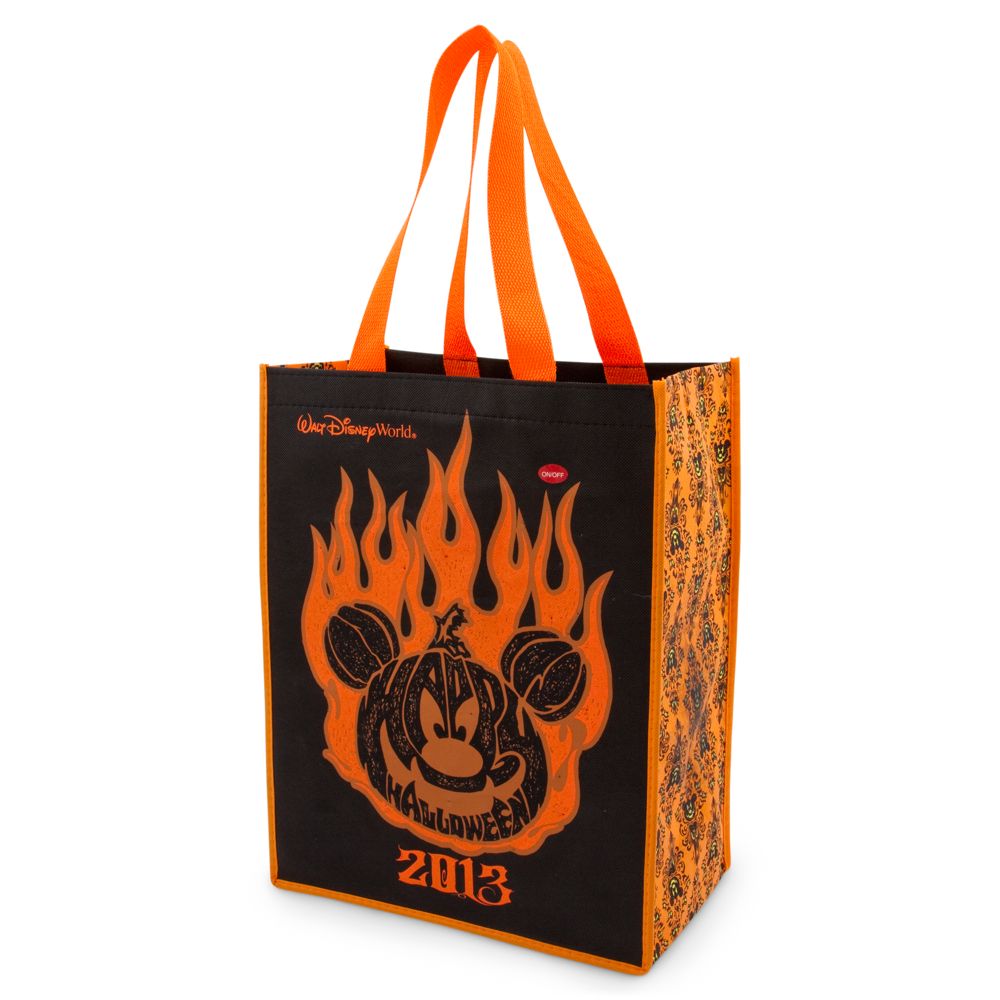 I'm not sure where the lighting up mechanism is located, but safety is always worth extravagance.
Halloweentown Shoe ornament from Disney Store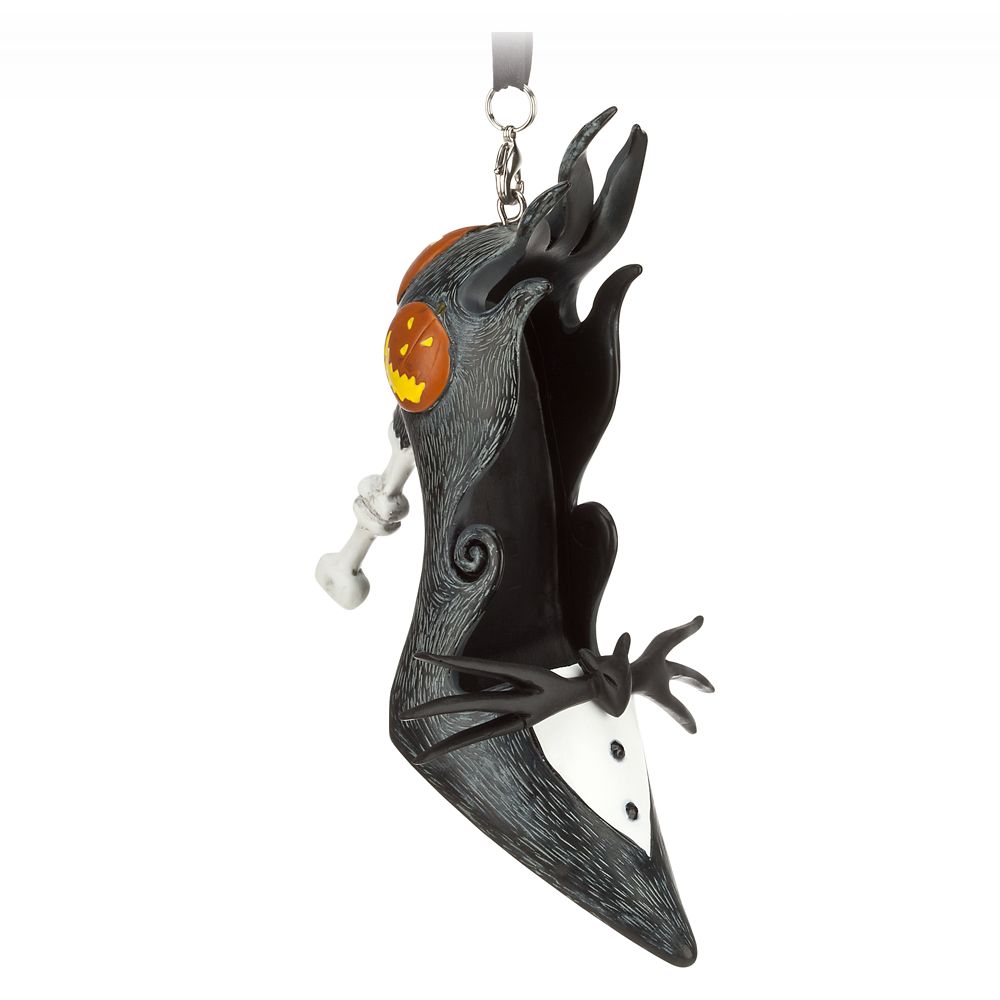 If you happen to have a Halloween Tree in your kitchen.    Like my brother does.
Black Candelabra from Disney Store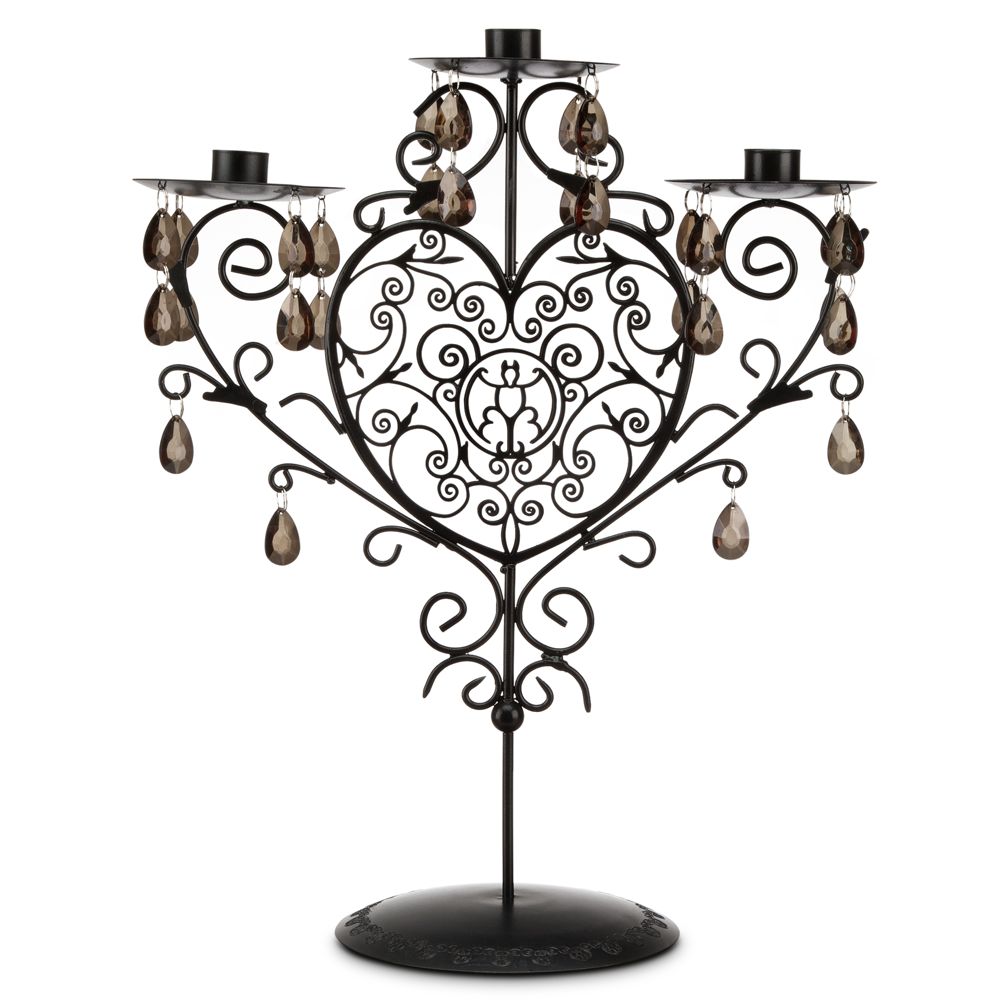 The perfect backdrop for pictures of Kingdom Hearts-themed belly dance costumes.
If you happen to have a keyblade.  Like my sister does.
Haunted Mansion Jewelry Box from Disney Store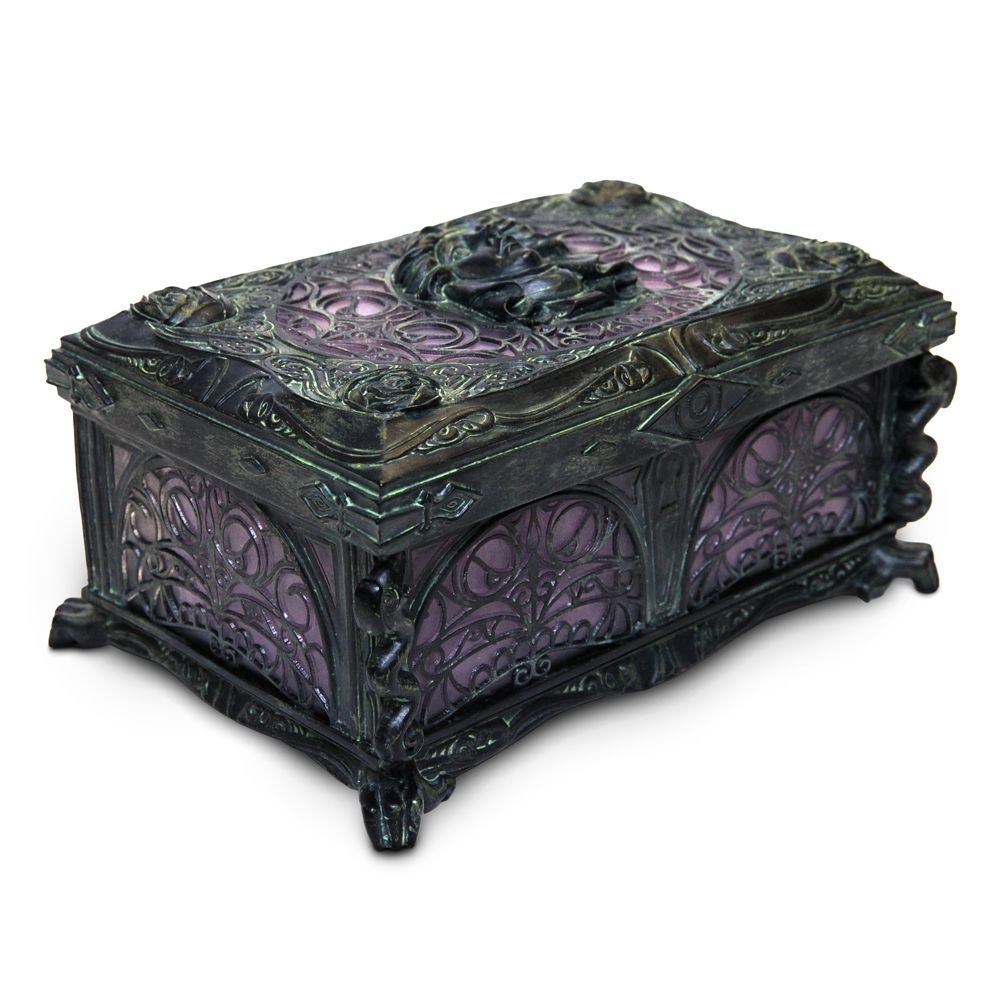 You don't have to use it for jewelry.  You could keep fingers in it, too…or dehydrated vienna sausages that you call fingers.
Jack Skellington plushie slippers from Neatorama
These would be even better if they were the squeak-when-you-walk variety.
Incidentally, you can feel free to leave any of these on my doorstep on All Hallow's Eve.